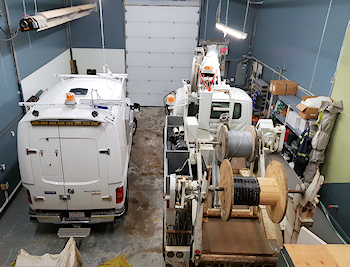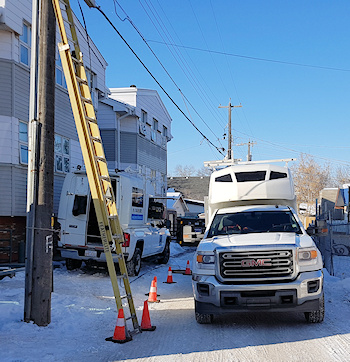 Experience, Knowledge & Integrity
My name is Colin McManus and I formed this company to service the ever‑growing demand for high speed fibre optic networks in our region.
We service western Canada and have done work in BC, Alberta, Saskatchewan and Manitoba.
We are an Edmonton‑based company focused on fibre optic network construction and maintenance, but with our background originating in copper outside plant construction, we are experts in both fields and fully equipped for copper and fibre work.
We have the expertise and equipment to place and splice networks of any size, including stand alone buildings, campus networks and oilfield installations.
I believe in quality and we provide this with our state‑of‑the‑art service vehicles, fusion splicing machines and top‑of‑the‑line testing equipment.
I also believe that safety is a priority. We maintain our own Health and Safety Program and are Alberta Construction Safety Association and Complyworks members.
Because we are quality‑focused and a small local company, we value our reputation, and for that reason you can expect the best from us. Your network will be the best it can be, backed up by detailed test results of all work and fully guaranteed.
If you need a brand new network, or need to expand, upgrade or repair your existing network, we can help. We can advise you based on your business needs.
---
What Our Clients Say
Colin McManus has been a contract splicer for us since 2006. I really appreciate the prompt service and professionalism that is demonstrated on every job. He has a lot of experience and knowledge in the splicing field. The quality of workmanship is of the highest standard. He also is very conscious about keeping his worksite safe and following all the regulations required to do the job properly. Taking shortcuts is not an option for Colin. I strongly endorse his company and recommend them to anyone looking for top notch service at a fair price.

DGC Contracting Inc. is a construction company primarily engaged by Telus in the installation of outside telephone plant. As a business owner, I really do appreciate the peace of mind that comes with good subcontractors. With True North Fibre Optic Ltd. on the job we truly do get just that.

Dave Crawford
President
DGC Contracting Inc.
I've used Colin McManus' fibre optic services on numerous sites at Enbridge facilities and cannot say enough about how great and professional his work is and his due diligence working around very sensitive installations. I was very impressed with the extensive and comprehensive testing of all the fibre links after installation.

Thanks Colin.

Jerry Nowicki
Microprocessor Coordinator, Central Region
Regional Technical Services
Enbridge Inc.